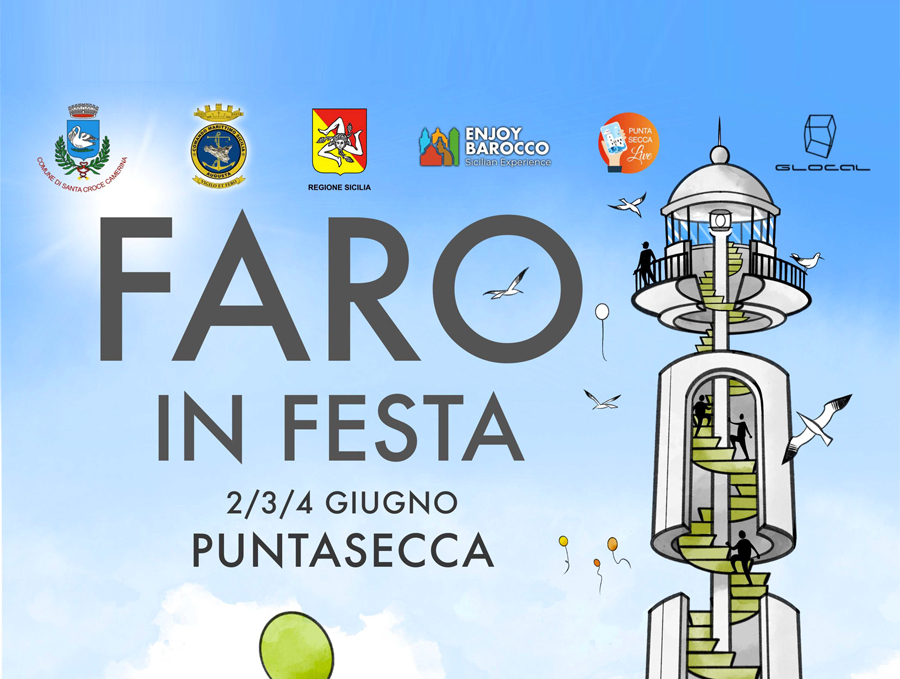 Lighthouse Festival
To pay homage to the Scalambri Lighthouse, a symbol of Punta Secca, through an event that can contribute to the promotion and knowledge of the identity traditions of our territory, also thanks to the availability and sponsorship of MARIFARI Messina and Commander De Luca.
It is with this in mind that the municipal administration is organizing, in collaboration with the Glocal association, for June 2, 3 and 4 the "Faro in Festa" event: three days of tours, exhibitions, art and tasting, not forgetting the little ones.
This event is part of the more articulated project, which contains other important events that will take place during the summer period in the seaside town, called "the Lighthouse, surroundings and flavors," which has received funding from the Sicilian Region's Department of Local Autonomies and Civil Service.
"The Punta Secca Lighthouse, a nineteenth-century work commissioned by Frederick II of Bourbon and designed by engineer D'Anna in 1857, can be considered one of the greatest public engineering works of the Bourbon government in Sicily," says Councillor Caterina Gambino, "Our township today made famous by the famous television drama 'il Inspector Montalbano.' owes its birth and development precisely to the marina and the Lighthouse, founding elements of the maritime culture, which have been able to bring over the years first with fishing and trade and today with tourism, economic development in our territory. That's why we feel it is as important as ever to hold an event that can pay homage to the work but also to the township itself, ideally giving the opening to the summer season."