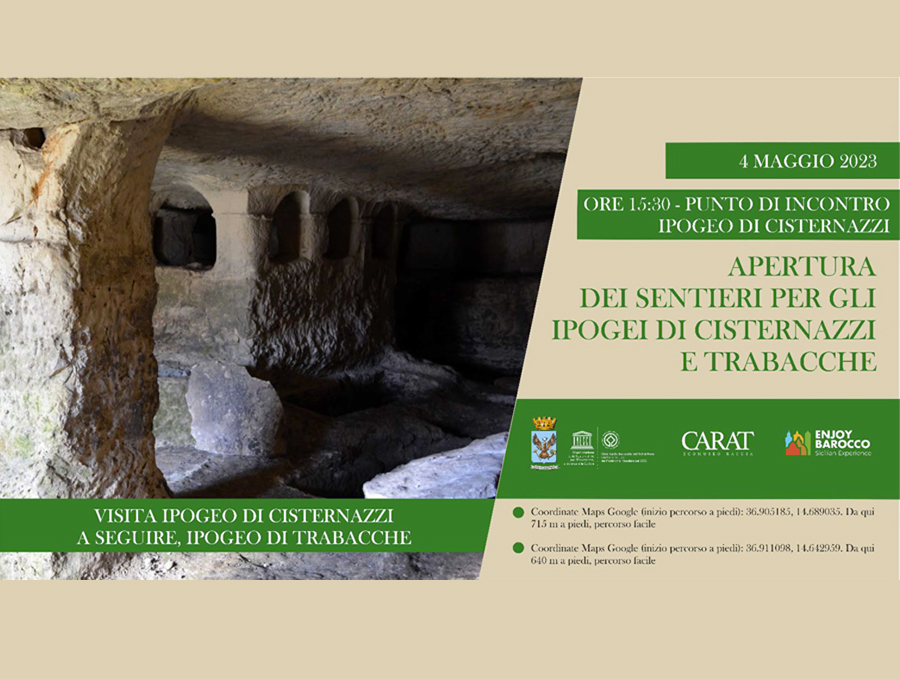 Opening of the paths for the hypogea of Cisternazzi and Trabacche
The hypogea of cisternazzi and trabacche are two small wonders that come straight from the past, telling us who we were.
From May 4, 2023, those who visit them will be guided by signage and informed by information panels.
For the next two years, new "adoptive dads," identified through OperationAdopt-a-Trail, will take care of it, enabling ongoing maintenance that will benefit everyone.
Naturalistic-archaeological walk, Thursday, May 4, 2023, 3:30 p.m. departure Cisternazzi Hypogeum .
Following this we will move, by our own means, to theTrabacche Hypogeum.
On the poster are the coordinates to reach the two meeting points in the hypogea.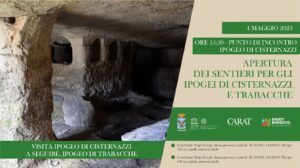 Source https://www.comune.ragusa.it/it/events/apertura-dei-percorsi-pe r-gli-ipogei-di-cisternazzi-e-trabacche